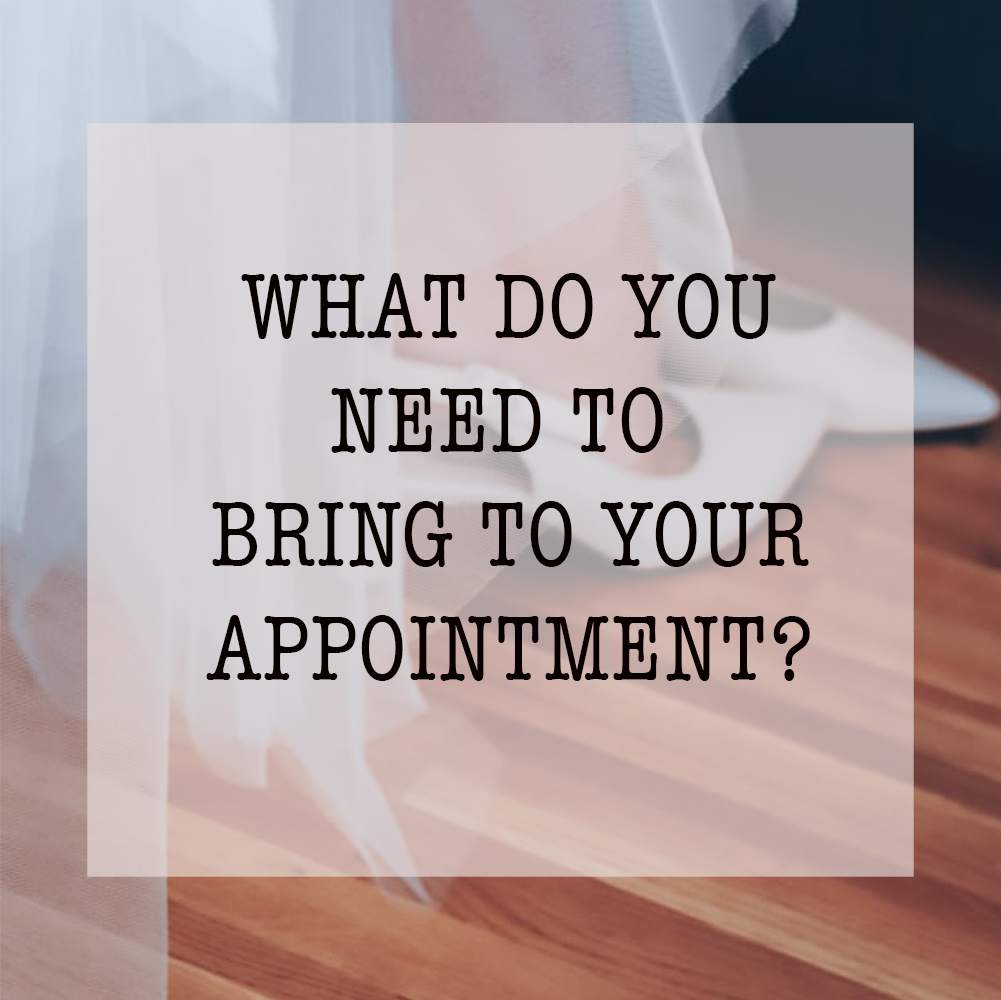 Wedding Dress Shop Sussex
Mathilda Rose is one of, if not THE wedding dress shop to visit in Sussex! If you have your appointment in the diary already and are coming in to see us soon here is what you need to bring:
A Budget! Consider your wedding dress budget and set a number you're willing to spend on your gown and share this with Nicola when you arrive. This will help narrow your choices and find THE one.  At Mathilda Rose we have various options for you to choose from with prices varying from £1,000 to £5,000.
A VIP Guest  you have chosen wisely!  At the moment (due to Government restrictions) you are invited to bring one VIP guest with you when you visit Mathilda Rose. Take special care when you select which VIP guest will join you for your wedding dress hunt.  Make sure they are uplifting, understands who you are, what you like, and understands that this day is about you choosing your wedding gown.
Bring the right underwear!  We suggest nude coloured and seam free if possible, and not to worry about the bra (unless you have an issue with support or want to be comfortable) basically we will advise that you go braless. Strapless or plunging gowns are much more supportive than regular clothing. So for example, a strapless wedding gown is going to be more supportive than a regular strapless dress and will usually have hidden corsetry.
Bring your wedding shoes if you have them!  If you have already purchased your wedding shoes or you have a style at home similar to what you will wear on the day bring them with you! If not, don't worry we have a selection of Harriet Wilde bridal heels you can use during your appointment in sizes UK4 – UK8.  Or if you prefer to go shoe-less that is good with us too!  Basically what every makes you feel comfortable.
Don't be afraid to say YES! to the first dress you love! Nicola is super experienced at knowing which is the right dress for you,  she has dressed hundreds and hundreds of brides over the last decade.  Trust her! So often the dress she chooses to put you in first is because she knows it is the one.  Too often brides can worry they are being too quick to decide, but then they come back to buy the very first gown they loved anyway.  So trust your instinct ladies and don't allow dress stress to be part of your wedding planning!