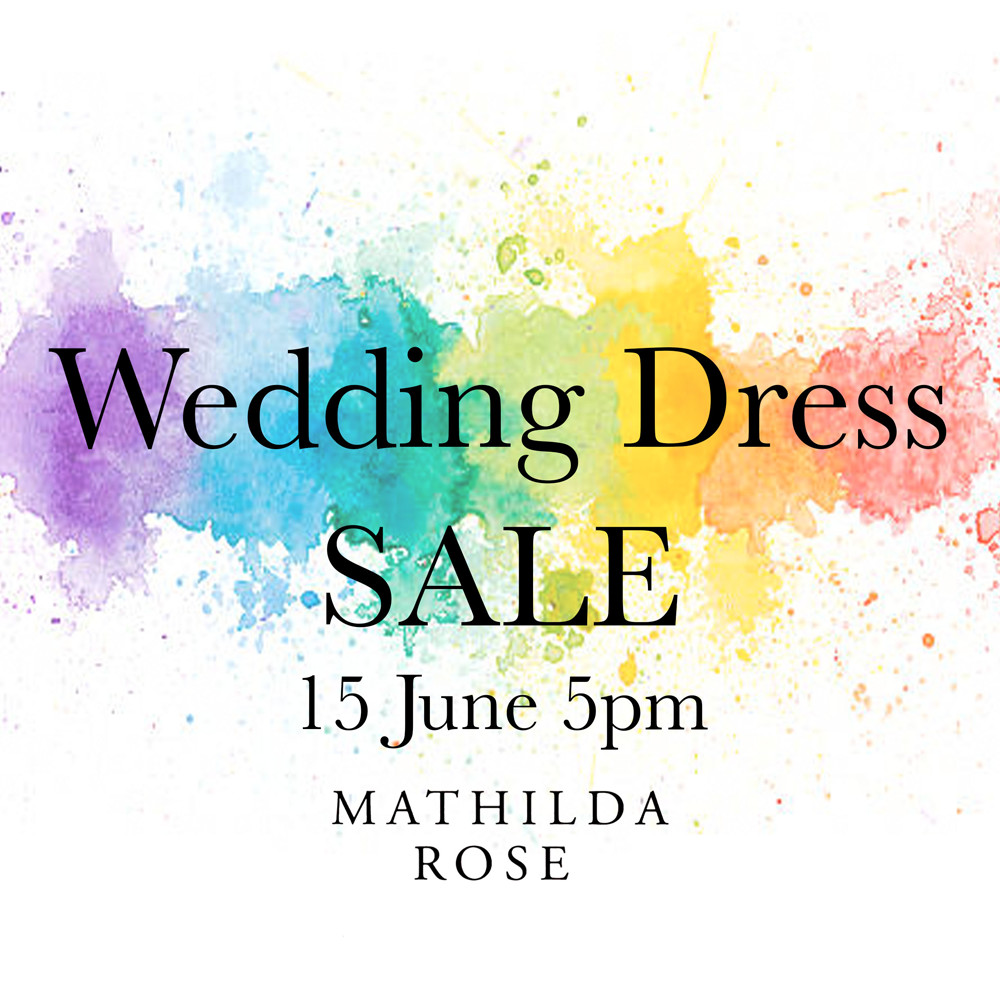 Dear Brides,
We know you are excited that we have been able to confirm a reopening day and that some of you have been lucky enough to grab one of our Safely Exclusive appointments.  We are super excited too! As we are committed to keeping you safe, the booking spaces are necessarily limited and have filled up quickly.  We know that some of you have 2020 wedding dates that are fast approaching and are concerned that you may not have the opportunities that you would wish to explore our beautiful collection of gowns in time.
To celebrate our reopening therefore and to help those of you with 2020 wedding dates, we have decided to host a SALE EVENING on Monday 15 June.  We know how many of you need to get your wedding dress in your hands ASAP and with appointments limited and wait times long, we hope this will help speed things up for you!  The dresses available will all be 'off the rail' samples, although many of them have never been tried on, because of the Store closure!
So, here is how it will work…
Our doors will open at 5pm on Monday 15 June and close at 8pm;
Appointments are not required: "First come:First served!"
Social distancing rules will apply, in the Store and in the queue outside;
We will provide hand sanitiser and gloves at the door.  Masks are optional at your discretion.  Nicola will not be wearing a mask;
ONLY BRIDES will be allowed into the Store – we are a small luxury Boutique and just don't have enough space for guests too;
Two brides will be able to browse our dresses in the Store at any one time – we will have a one way system as required under the Covid-19 Secure Guidelines and the dress rails will be zoned into safe 2m areas;
Our Fitting Room will be closed and Nicola will not be able to help brides try on dresses.  Instead, each Bride will be able to purchase up to two gowns that they fall in love with and then have the ability to return gowns the following evening for a full refund; and
We will be open on Tuesday 16th in the evening between 6pm and 7pm for any returns.
We hope this one-off event will help those of you who needed a quick solution to your dress search and we really look forward to seeing some of you on Monday 15th June!
With love
Nicola x