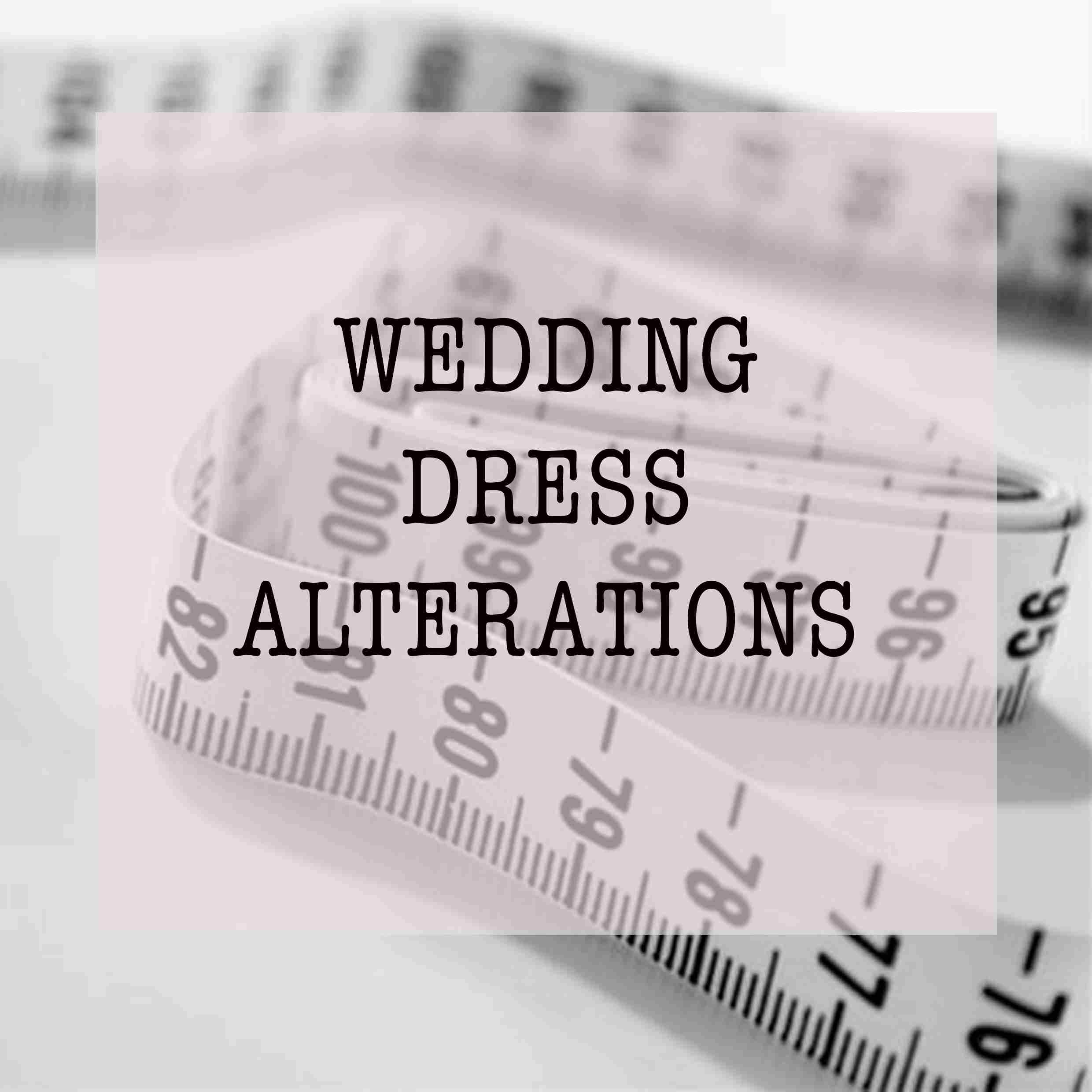 Our bodies can be different proportions and we are rarely the same standard size on every part of our bodies.  For example you could be a UK12 bust, a UK10 waist and a UK14 hip – this is completely normal! Or maybe one shoulder is very slightly lower than the other?  At Mathilda Rose we use our professional knowledge and experience to factor this into your unique wedding dress journey.
Our bodies are all amazing in their own unique ways!  For this reason your Mathilda Rose wedding dress will almost certainly need alterations to achieve the perfect fit.
Here at Mathilda Rose our alteration service is referred to as your "Technical Consulation". Every Technical Consultation is a personal and bespoke service for our brides.  It's the final exciting steps in your wedding dress journey and it is vital to ensure you feel nothing short of amazing on your wedding day.  We truly believe that if you feel beautiful, you will look beautiful.
Your first Technical Consultation at Mathilda Rose will take place approximately eight weeks before your wedding date at our beautiful relaxing Lindfield store.  Nicola will be present along with one of our experienced and professional seamstresses.  Our team of seamstress are the best in the industry and they are also super lovely too.  So you can relax safe in the knowledge that your beautiful wedding dress is in the safest possible hands.
Finally, you will need to bring along your wedding shoes so that we can accurately measure your hem to your exact heel height.  You will also need to wear your actual wedding underwear so that we can ensure the best possible fit. You are likely to need two – three fittings before you take your wedding dress home ready for your big day.
At Mathilda Rose we absolutely LOVE Technical Consultations, it's a magical time for every bride and one we feel honoured to share.  Our hearts have ached with sadness as we haven't been able to enjoy this magical time this year due to Covid-19 but we are ready and excited to see you all just as soon as the time is right for your new wedding date!
Much love
Nicola x