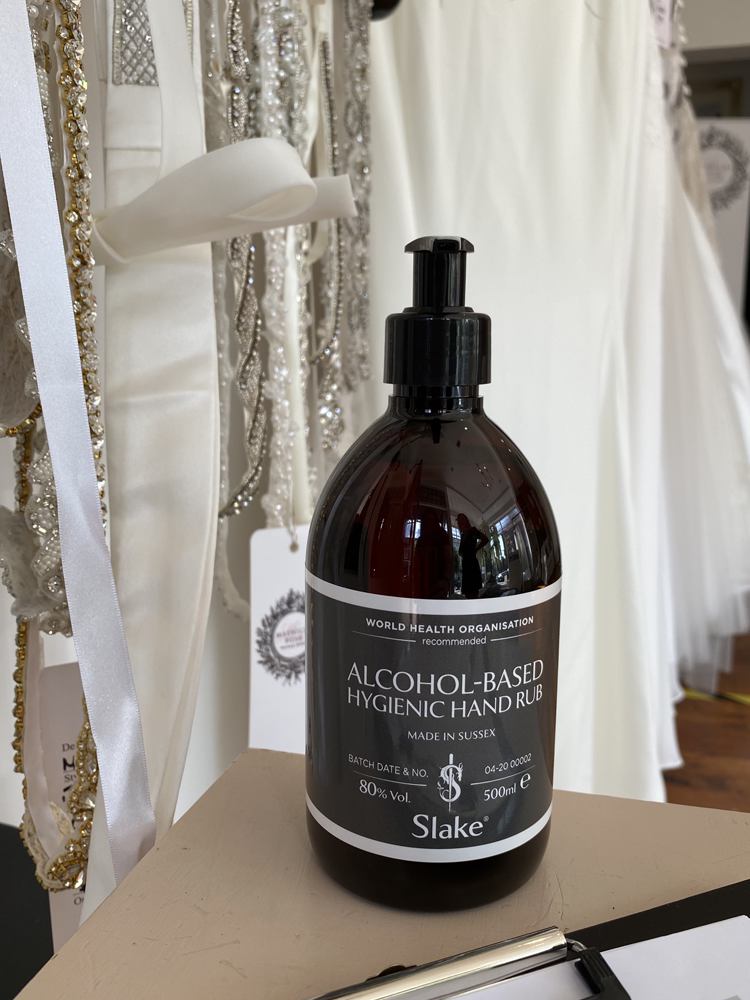 We have read all the Government documents, completed the risk assessments and launched our new and unique "Exclusively Safe" appointment system. Visiting Mathilda Rose is all about the luxury experience and there's no compromises here! We've made the sacrifices so that our clients don't have to.
Choosing your wedding dress simply must be a once in a lifetime experience that you will cherish forever. We want you to make your decision in just the same way that you did before this Pandemic curtailed all the wedding planning fun!
When you visit Mathilda Rose, you will enjoy unlimited access to our fitting room and dress collections, safe in the knowledge that our beautiful luxurious dresses and Store has been properly quarantined between appointments, not just spritzed with a bottle of Dettol… Ouch!  (Yes! The Government guidelines require quarantine or clean to keep you safe, and we simply can't start keep coating our dresses or your skin in Dettol!  Wedding dresses are delicately made and many have several layers of material, which we believe would be almost impossible to sanitise with chemicals even if this was at all desirable!)
We offer just ONE exclusive appointment on each date and then let our store stay untouched for the 48 hours required by the Government.  You can be safe in the knowledge that all of our dresses (and indeed our furniture) have not been touched for two days and that they are completely safe from any infection.  This also means that you will not be required to sit on disposable coverings or be restricted in the dresses that you can touch and so enjoy the full Mathilda Rose experience.
The day before your appointment we will email you an online information and health questionnaire to read and sign.  Access to our showroom will not be permitted if this form has not been completed.
When you enter our showroom and during your appointment there will be hand sanitizer provided for your use.
As required by the Government you will be asked to wear a visor during "Close Contact" time in the fitting room, we will also wear a visor in the fitting area for your safety.  You can remove your visor when you move into the main showroom.
No refreshments will be served but you are welcome to bring your own water with you.
We would love you to bring one VIP guest with you to your appointment and unfortunately there can be no exceptions to this for the time being for obvious reasons. Other guests may join your appointment virtually via facetime, zoom or whatsapp etc and we have free wifi available for your use.
These measures may be subject to change, pending further advice from the Government.
Please note, that due to our reduced diary availability during the Pandemic we will not be able to offer second appointments please do come ready to make a decision!
Mathilda Rose is exclusive, safe and fully Government Covid-19 Secure because your safety and experience is our priority.  If you have any questions before your visit please do not hesitate to get in touch and we will do our best to help you.
We are beyond excited to meet you soon!
Nicola x