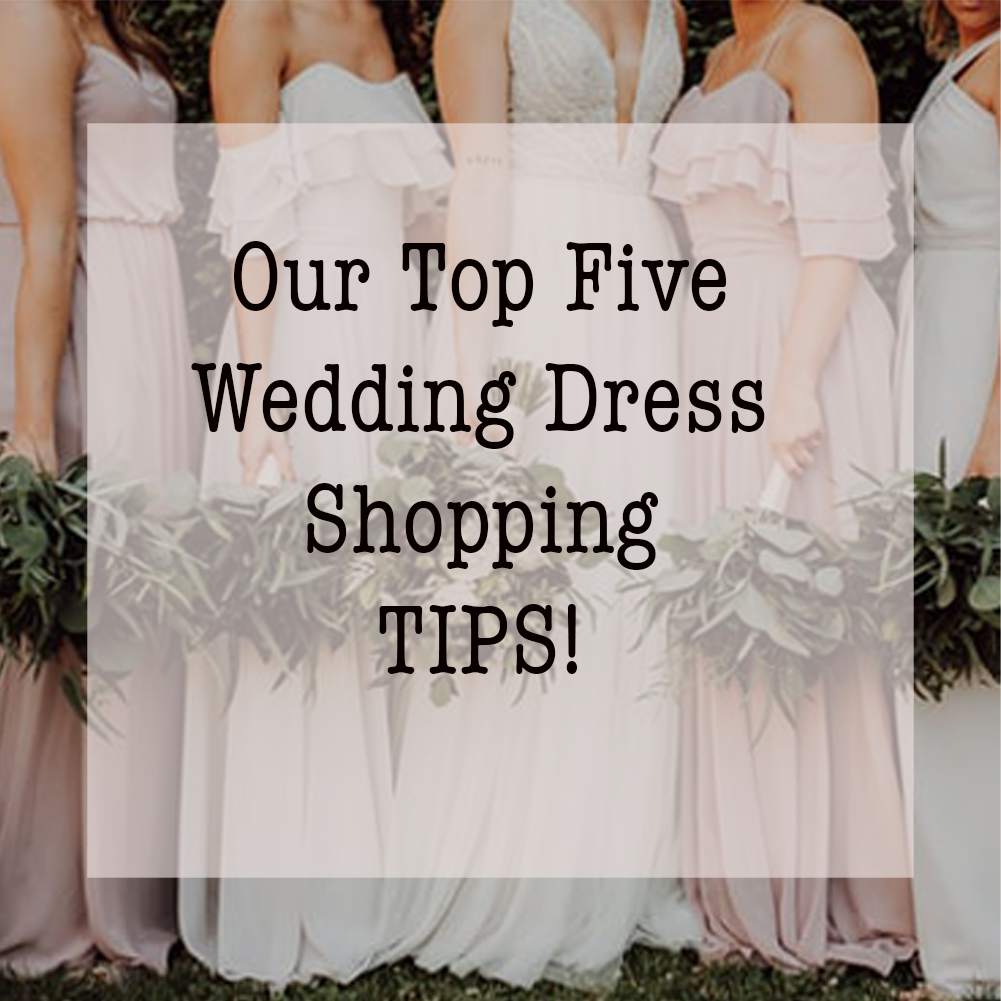 Welcome to the dreamy world of wedding dress shopping! We would imagine, since being engaged, you've been asked a dizzying array of wedding dress questions. But worry not, we have our top five best wedding dress shopping tips to help you find your dream dress when you visit Mathilda Rose:
Set a Budget! Consider your wedding dress budget and set a number you're willing to spend on your gown and share this with Nicola when you arrive. This will help narrow your choices and find THE one.  At Mathilda Rose we have various options for you to choose from with prices varying from £1,000 to £5,000.
Start shopping 9 – 12 months ahead (if you can!) If you are opting for our "Made to Order" service you should aim to order your Mathilda Rose wedding dress at least six to nine months before your wedding day, in order to avoid rush order fees and leave adequate time for production and fittings. Don't have that kind of time? Our designers offer rush services, but be prepared to pay an extra fee. Out of time options? If you're happy buy "Off the rail" and are lucky enough to fit into one of our sample dresses (sizes and availability varies UK8 – UK20), check out our online sample sale where you can bag a designer Mathilda Rose wedding dress for a lower price!
Choose your VIP guest wisely!  At the moment (due to Government restrictions) you are invited to bring one VIP guest with you when you visit Mathilda Rose. Take special care when you select which VIP guest will join you for your wedding dress hunt.  Make sure they are uplifting, understands who you are, what you like, and understands that this day is about you choosing your wedding gown.
Bring the right underwear!  We suggest nude coloured and seam free if possible, and not to worry about the bra (unless you have an issue with support or want to be comfortable) basically we will advise that you go braless. Strapless or plunging gowns are much more supportive than regular clothing. So for example, a strapless wedding gown is going to be more supportive than a regular strapless dress and will usually have hidden corsetry.
Don't be afraid to say YES! to the first dress you love! Nicola is super experienced at knowing which is the right dress for you,  she has dressed hundreds and hundreds of brides over the last decade.  Trust her! So often the dress she chooses to put you in first is because she knows it is the one.  Too often brides can worry they are being too quick to decide, but then they come back to buy the very first gown they loved anyway.  So trust your instinct ladies and don't allow dress stress to be part of your wedding planning!