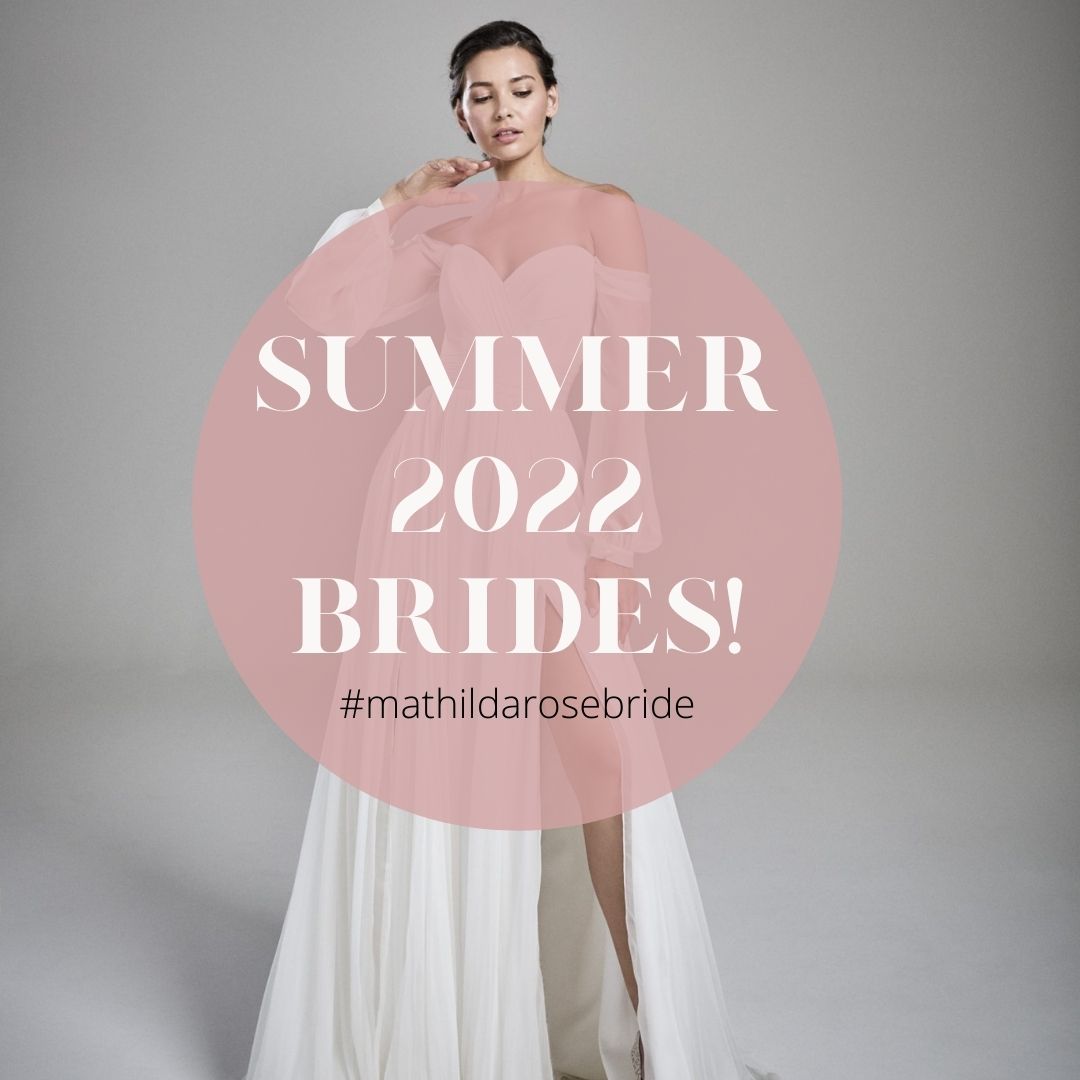 Calling all Summer 2022 brides!  Next year is set to be one of the busiest ever in the wedding industry (woohoo!) so if you haven't confirmed your wedding dress order yet NOW is the time to get your dream dress locked in for your special day.  Don't forget it's not just about THE dress being made, we also need to allow around eight weeks for your super important fittings with our seamstress.  These fittings happen after your dress arrives at our showroom to ensure that your dress fits you perfectly.
If you are opting for a made to order gown, which could have a lead-time of up to six months, your order deadline (to avoid rush cut fees and maximise your choices) should ideally look something like this:
November Order Deadline ⇒ March Delivery ⇒ April 1st Fitting ⇒ June Wedding
But don't stress, if you haven't ordered yet, get in touch with us asap and we will move mountains to help you if we possibly can!
Nicola x
and before you all message that amazing dress in the image is a brand new Suzanne Neville due to arrive at our showroom soon!