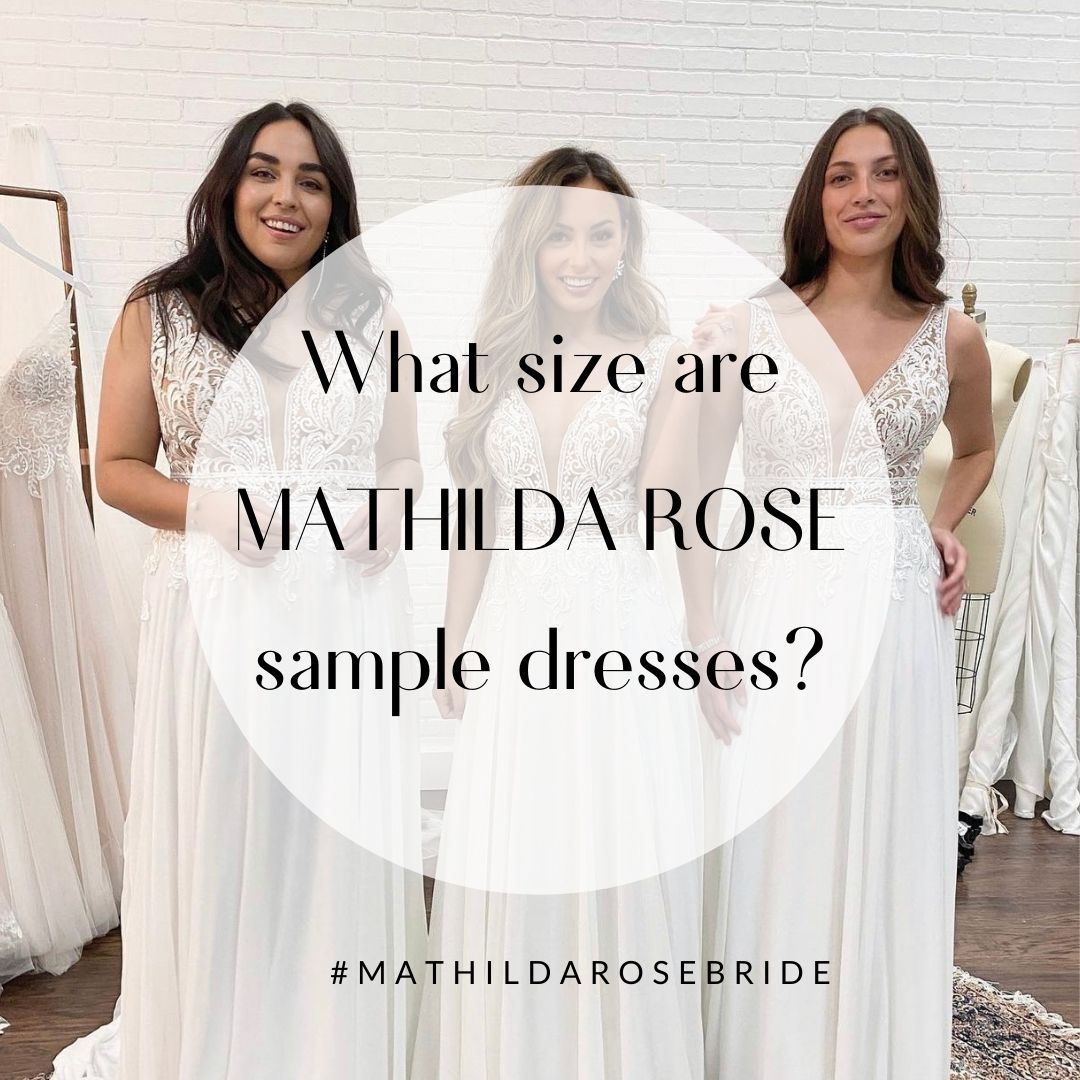 Hello! We thought it would be super useful to give you some info about our sample dresses to help you prepare for your first appointment at Mathilda Rose. Shopping for a wedding dress is not your usual retail experience!
Firstly, what is a sample dress? When we buy from our designers each year we buy one of each gown we wish to have on our rails at Mathilda Rose. When you visit Mathilda Rose you will try on these sample dresses to decide which is the perfect dress for you. Your wedding dress will then be made to order for you, in your size. It usually takes around six months for a wedding dress to be made.
What size are Mathilda Rose sample dresses? Our sample dresses can range from a UK6 to UK24. We try to cater for all sizes and shapes so that every bride that visits Mathilda Rose can try on a good selection of styles.
What if the the dress I want to try on is not my size? We have lots of clever tricks to help you try on our sample dresses even when they don't fit properly. We can pin, clip and insert panels so that you can get a good idea of how the dress will look in your size.
If you have any specific styles you want to try when you visit Mathilda Rose, it is a good idea to get in touch with us beforehand so that we can chat through the options and give you advice. Often if we don't have your style/size in store we can arrange to borrow dresses from our designers for your appointment.
Happy Friday!
Nicola x