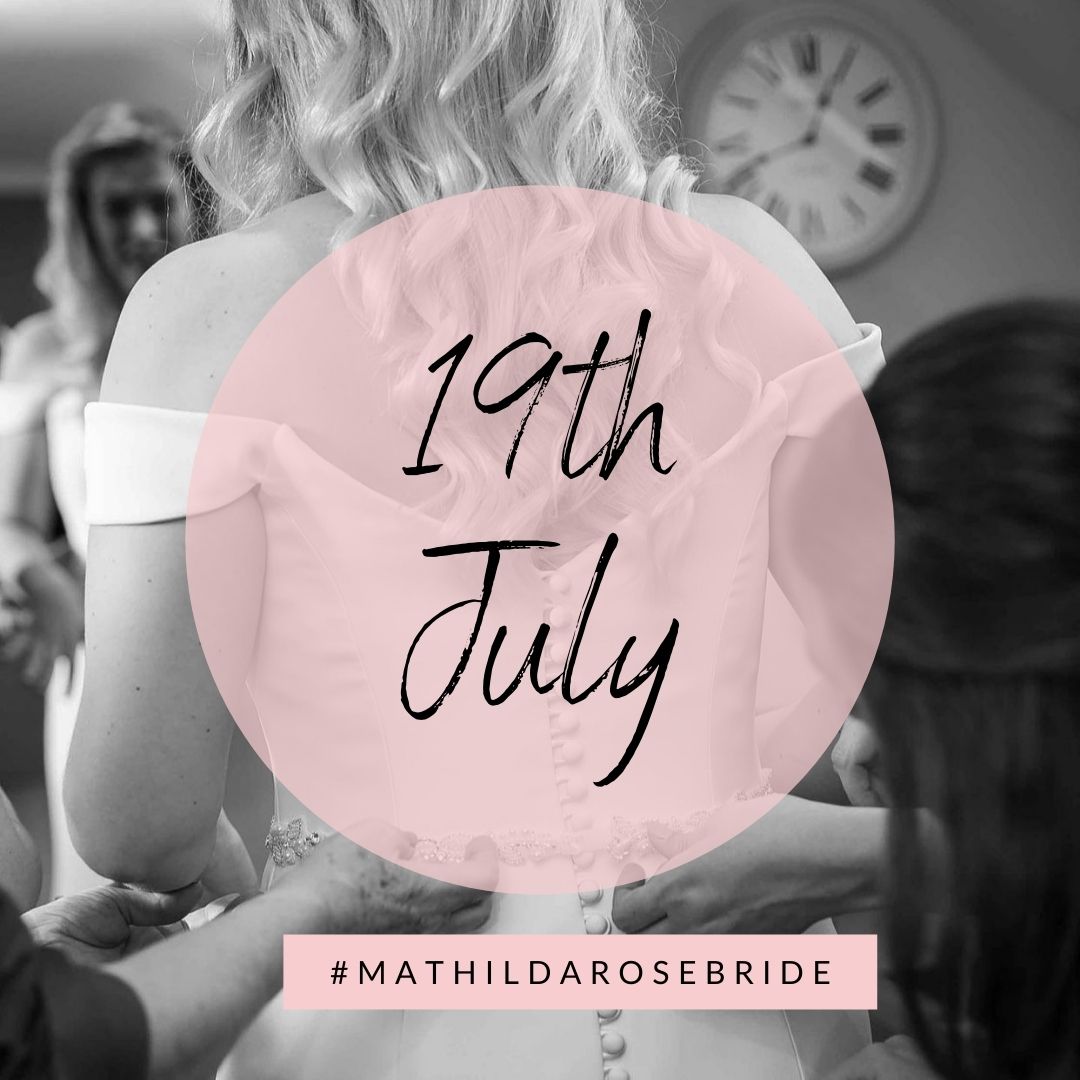 19th July Policy update
Since the pandemic began our single aim has been to create an exclusive bubble that is safe for everyone to visit, work and enjoy.  We have received so many gorgeous messages from our clients thanking us for making Mathilda Rose a warm, friendly, relaxing, professional and safe environment to visit.
Infection rates are currently at their highest level since January. Some of our staff are vulnerable, or pregnant or under 25 (and will not receive their second vaccine for a few more months) therefore we will be asking that you continue to sanitize your hands when you arrive and continue to wear a face covering whilst in our showroom.  Wedding dress fittings are a close contact service and our fitting room is an enclosed space with limited ventilation.
We will continue to wear masks and we will continue to sanitize our sample dresses and fitting room after each appointment to keep you as safe as possible from infection.
Unlike regular retail, bridal has extended contact time so we are still going to have to restrict an appointment to a bride plus one VIP guest. For appointments with our seamstress we will continue to ask you to come alone.  This approach supports the Government's updated guidelines to reduce the number of people our staff come into contact with.
We know that this may not be the update that many of you were hoping for, we hope you will understand our reasons and feel reassured.  Above all we will continue to do everything we can to ensure that your visit to Mathilda Rose is a warm, friendly, relaxing, professional and safe environment for you to visit.
Thank you for your support and understanding during this time.
Nicola x
Please note that all policies are based on the government guidelines and are subject to change at any time. You will be informed of any changes as and when they happen.