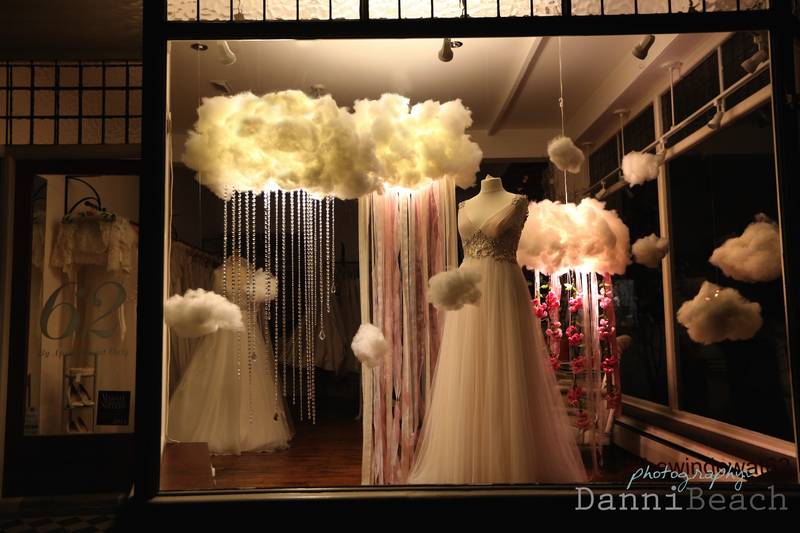 When we sat down as a team to start the creative process for the current window display we had one question on our minds "How do we recreate that "I'm getting married" feeling in a window display?"
We brainstormed words to describe the many wonderful feelings a bride goes through from the exciting (often hugely surprising and romantic) engagement through the planning process and finally the big day. Finally, we all fell in love with the well known phrase "On Cloud 9" which seemed to so perfectly represent all those feelings of extreme happiness and floating on air that a bride feels in the run up to her wedding day.
The Window at 62 team excitedly pinned images to the secret Pinterest boards and prop making begun in earnest (we are all art college trained and we make all of our window props from scratch as a team!). We are thrilled with the final product and we hope you love it too. It's especially magical at night!
Love
Nicola, Danni & Sharon xx