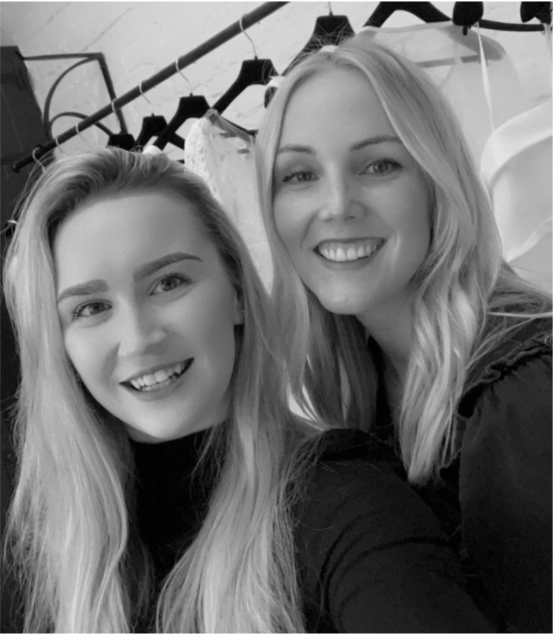 We like to think of ourselves as a friendly, fun, professional and welcoming team. We take pride in what we do; the relationships that we build with our customers and the uniquely special 1:1 service that we offer.  Our wedding dress collections are absolutely fabulous and we think our team of Stylists is pretty special too!
In the pic here you can see our two stylists Kelly (on the left) and Steph (on the right!).   They are both compassionate, skilled, experienced and talented women, who will advise you throughout your wedding dress shopping journey.  You can rely on them to answer all your wedding dress questions and guide you to the perfect silhouette for your body shape.  They will get to know you and your wedding plans.  They will ensure you feel supported and look utterly amazing.
At Mathilda Rose you are guaranteed a really beautiful and memorable appointment.
Nicola x