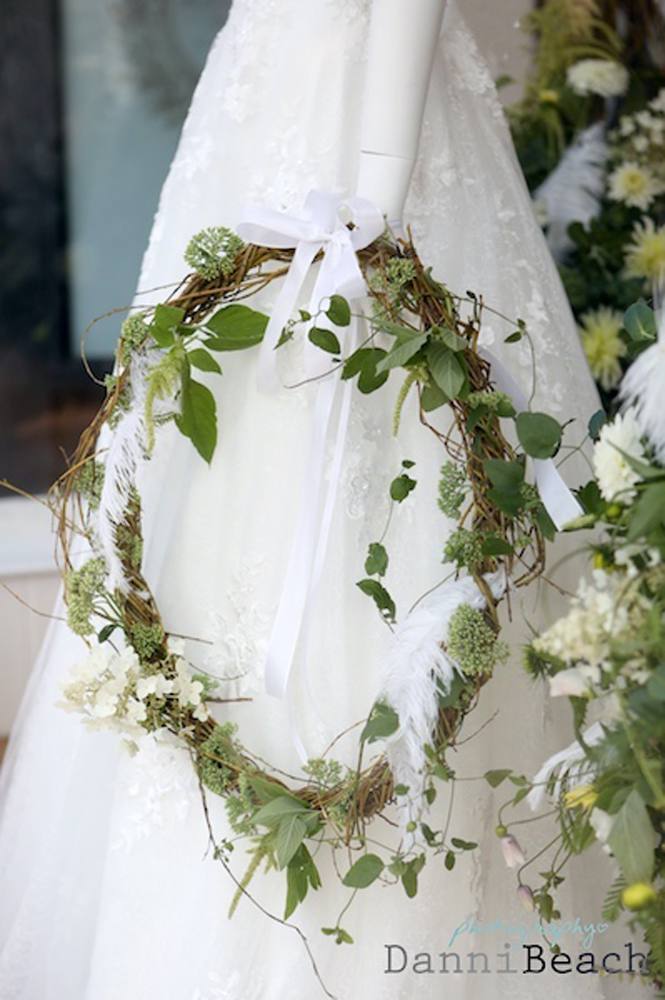 "Luxury Without Waste"
Here at Mathilda Rose we have recently made some changes to make our business more sustainable and to lower our environmental impact. We now ship all of our beautiful wedding dresses to our mail order clients using recycled boxes and recycled tissue paper, in addition we use only online invoicing. We are hoping to reduce the amount of rubbish that goes into our landfills. Every little helps!
So, when we were contacted by local florist Chrissy Thornton who wanted to create an inspirational installation for our infamous window #thewindowat62 with a environmentally sustainable twist we were SUPER excited.