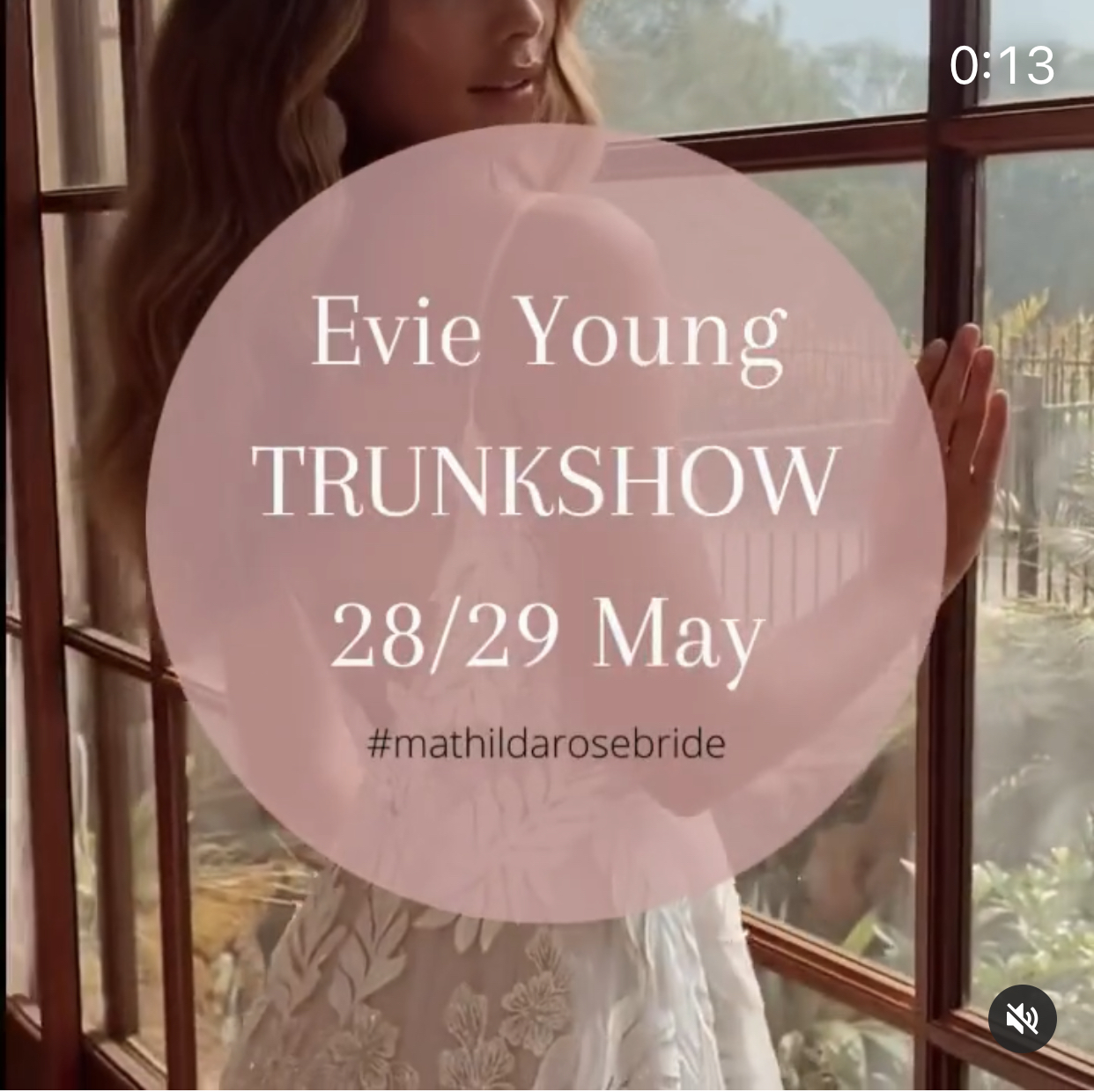 ⭐️ EVIE YOUNG TRUNK SHOW at MATHILDA ROSE ⭐️
** 28th and 29th May 2022 **
🖤 What is a trunk show?
A trunk show is when the complete Evie Young range visits our showroom. It's an amazing opportunity to try on additional and new styles we don't normally have on our rails. So a date really not to be missed!
🖤 Do I need an appointment?
Absolutely yes! And we are filling up fast already. Use our online booking system (click on contact us top right) to get booked in and avoid disappointment.
🖤 Will there be any promotions?
Yes! 10% off all Evie Young orders placed during your appointment at the event.
We can't wait to see you! It's going to be incredible ♥️
#evieyoungbridal #evieyoungbride #evieyoungtrunkshow #sussexbride #sussexwedding #mathildarosebride