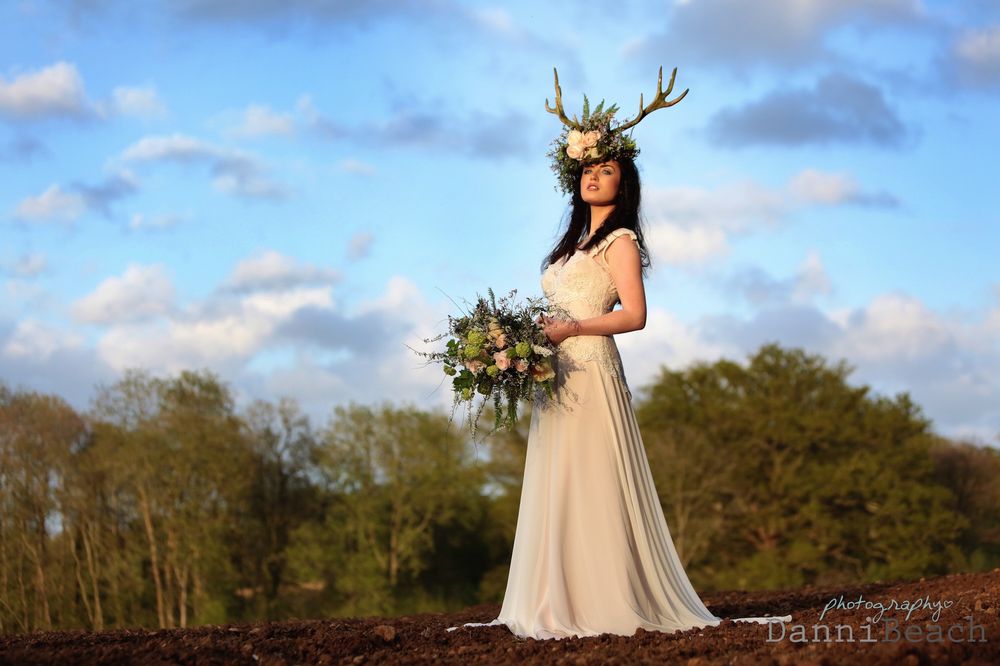 We simply adore working with the talented #thewindowat62 ladies and when we have the opportunity to take our creative ideas out of the window and into a beautiful Sussex woodland for a collaborative styled shoot it suddenly gets even more exciting!
We are all art college trained and we combine this with professional wedding industry experience to constantly strive to offer something new, something slightly editorial whilst never forgetting traditional bridal elegance. All with the aim to inspire brides-to-be (whilst having an incredible amount of fun together along the way!)
We hope you love the final edit as much as we do…….
The theme and styling for this collaboration is simply breathtaking….clicking through the images feels more like turning the pages of a traditional fairytale evoking feelings of magic, myth and romance. The lead role taken by the strikingly beautiful Eve, who looks so perfectly vulnerable whilst also commanding strength and confidence.
I chose the dress from Johanna Hehir's new collection, the soft blush tones and pretty lace over the swishy georgette perfectly compliment the look we agreed. The Guipure lace detailing on the bodice is organic whilst being chic, delicate whilst being strong and above all dreamily romantic.
The incredible statement headpiece we custom made for the shoot is the ultimate finishing touch creating the editorial look we so wanted to achieve. The complimenting floral displays which include the (bang on trend) loosely tied bridal bouquet and the moss covered chair, all created by Flowerbug Designs using a wonderfully unique mix of woodland foliage and bridal elegance, simply tie the theme together so beautifully.
"Is that a real fairy?" asked one little girl as she starred with big twinkling eyes at these images.
For the epitome of magic, myth and romance make sure you pause on the incredible nightshot captured by Danni Beach Photography. Absolute perfection in every possible way.
With love
Nicola x
CREDITS
#thewindowat62 team: Danni Beach Photography, Flowerbug Designs and us!
Kerry Tucker Hair & Make up (kerryfra@hotmail.com),
Not forgetting our incredible beautiful model Eve who couldn't have been anymore wonderful.