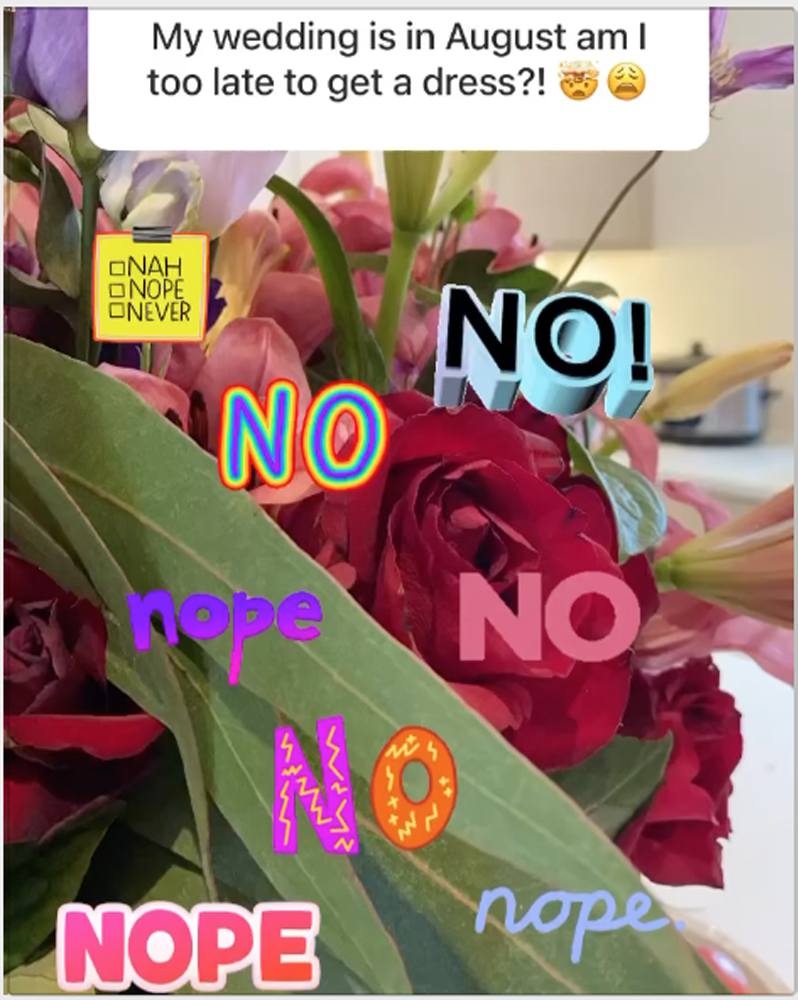 2021 Brides, still looking for your dream wedding dress?
DON'T PANIC!
We have various fabulous solutions available for you at Mathilda Rose and we will do everything we possibly can to ensure that you have your dream wedding dress.
If your wedding ceremony is booked for this Spring or Summer and you have any wedding dress dilemma's, questions or concerns please do not hesitate to get in touch and we will help you. You can DM us on social media, email us or use the "contact us" option on our website. We will use our professional experience to help you.
"TAKE HOME"
Most of our display sample dresses can be purchased straight off our rails and taken home the same day. To help you, we have posted most of our "Take Home" dresses on our online sale so that you can still shop whilst our boutique is closed.
"PRIORITY STYLES"
Our amazing Maggie Sottero labels offer a fabulous selection of Priority Styles. Priority Styles are beautiful brand new wedding dresses that you can order with a shorter lead time sometimes as little as just two weeks. This is possible because the designers have pre-empted the demand for quicker delivery times due to lockdowns/restricting and have already started making dresses ready for you to wear! The good news is that there is no extra charge for this priority service.
"RUSH CUTS"
Our fab British designer Suzanne Neville is able to offer Mathilda Rose brides a quicker service than the usual minimum 6 months. This is called a rush cut service, it means that you can get your made to order Suzanne Neville wedding dress super quickly if you need to, for example if you are booked in for a fitting in our boutique in April you could still enjoy wearing your Suzanne Neville wedding dress this Summer. There is an extra charge for this service.
*APPOINTMENTS"
If you need your dress quickly but our diary is full DM me and we will fit you in!
Nicola x