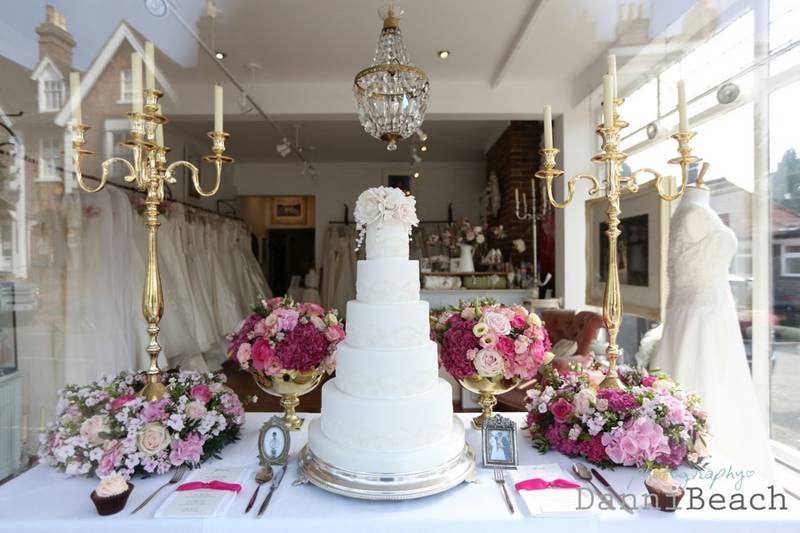 Soft blushing pinks, warm mulberry hues and decadent "bang on trend" gold accessories. Elegant in the day time. Magical & Romantic in the evening.
Our current window display is designed by the usual creative team of Flowerbug Design, Danni Beach Photography, Cake Maison & us. (#thewindowat62).
But, this time, with the aim of showing you how the ideas you see in our window display can be OH SO effortlessly incorporated into your own wedding day! We took our styling ideas one step further and translated the window design into the "Inspiration Room" at Alexander House Hotel & Utopia Spa wedding fair. Here are the images of the window display, images of the "Inspiration Room" to follow!
With thanks to Bows Hire & Elegant Stationery for the wonderful finishing touches.