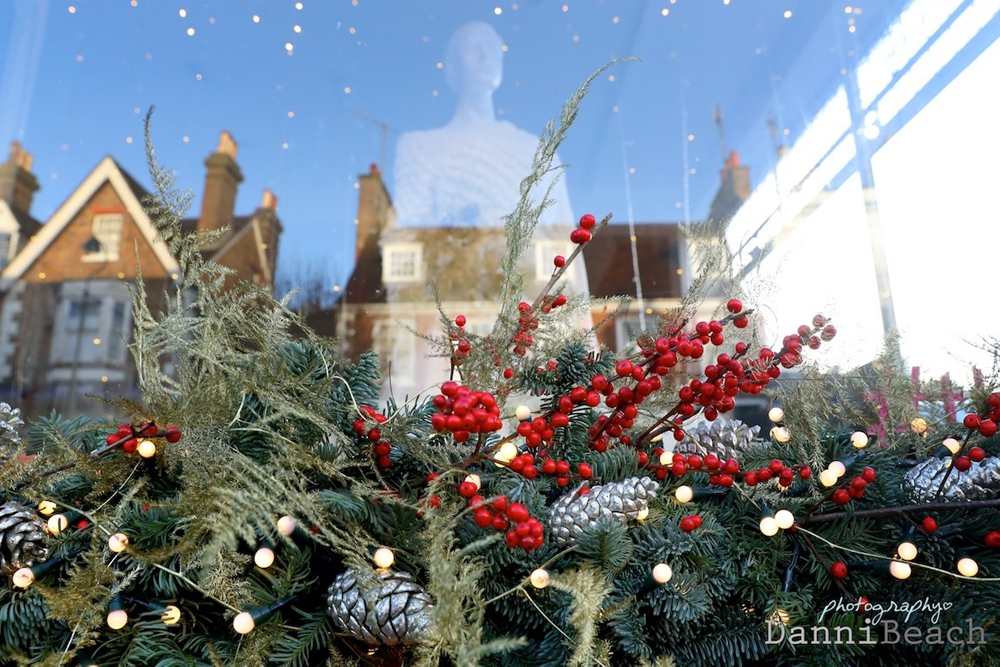 Our famous window displays are known on social media as #thewindowat62 we've been creating eye catching displays since we first opened our Lindfield showroom in 2011. Check out the hashtag to see some more!
The window displays are always a huge team effort (I simply couldn't do it on my own!) and huge thank you's for the 2019 installation must go to Danni Beach Photography and Florist Tigers for their awesome creative talent and support. This year we battled the unprecedented rain fall whilst up ladders (well I held the ladder because heights are just not my thing!! I did say it was a "team" effort) to transform our little village boutique into a charming log cabin bursting with traditional festive charm.
We hope this years Christmas window display brings a little joy during the festive period. This years display can be enjoyed until 2nd January, so do pop along to Lindfield, we absolutely seeing you all smile when you walk past!!
Images with thanks from Danni Beach Photography