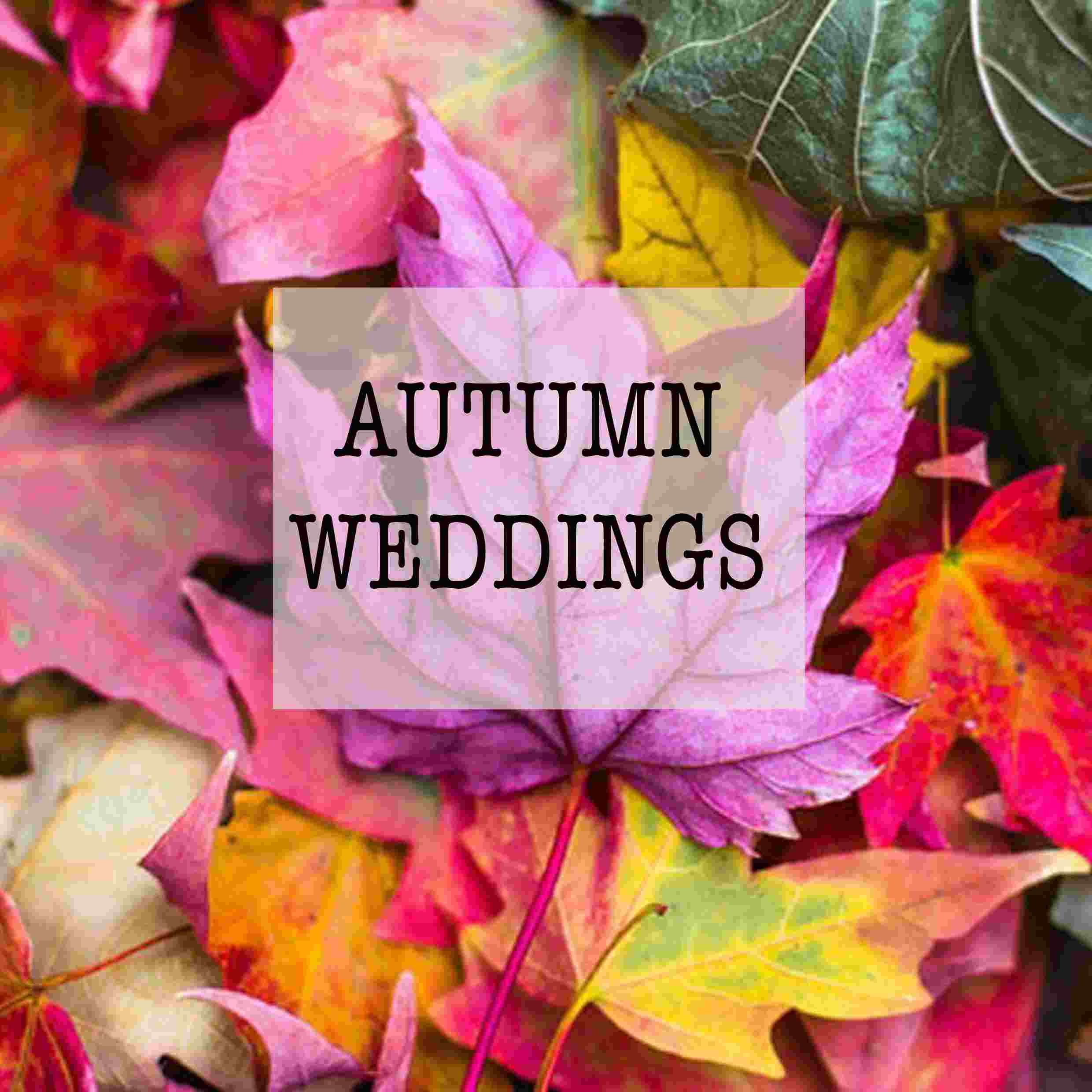 Autumn really is a magical and romantic time of the year to say "I do" especially here in Sussex.
Choose seasonal flowers for example Foxgloves, dried ferns, astilbe, ranunculus and eucalyptus all look amazing in muted gold and brown toned bouquets or you can opt for deep red and berry tones, try anemones, Japanese maple leaves and red berries.  Or how about incorporating feathers or even a gold-sprayed apple!
Seek out a rustic venue oozing natural materials like a wooden barn, stone farmhouse or a castle.  If you are considering a stately home choose one with a beautiful enchanted woodland.
Fill lanterns with LED tea lights and different height pillar candles to create welcoming atmospheric and romantic lighting. Mix them with earthy tones from fruits, leaves, moss and pine cones.  Maybe even a pumpkin or two! And fairy lights? You can never have enough is the simple answer!
And your DRESS! Ivory and antique tones blend effortlessly with the beautiful copper tones of the fallen leaves and early sunsets. It's also the perfect excuse to go for a wedding dress with sleeves or how about delicate 3D petals or leaves? We have an amazing selection of Autumn wedding worthy bridal looks available at our Sussex wedding dress boutique.