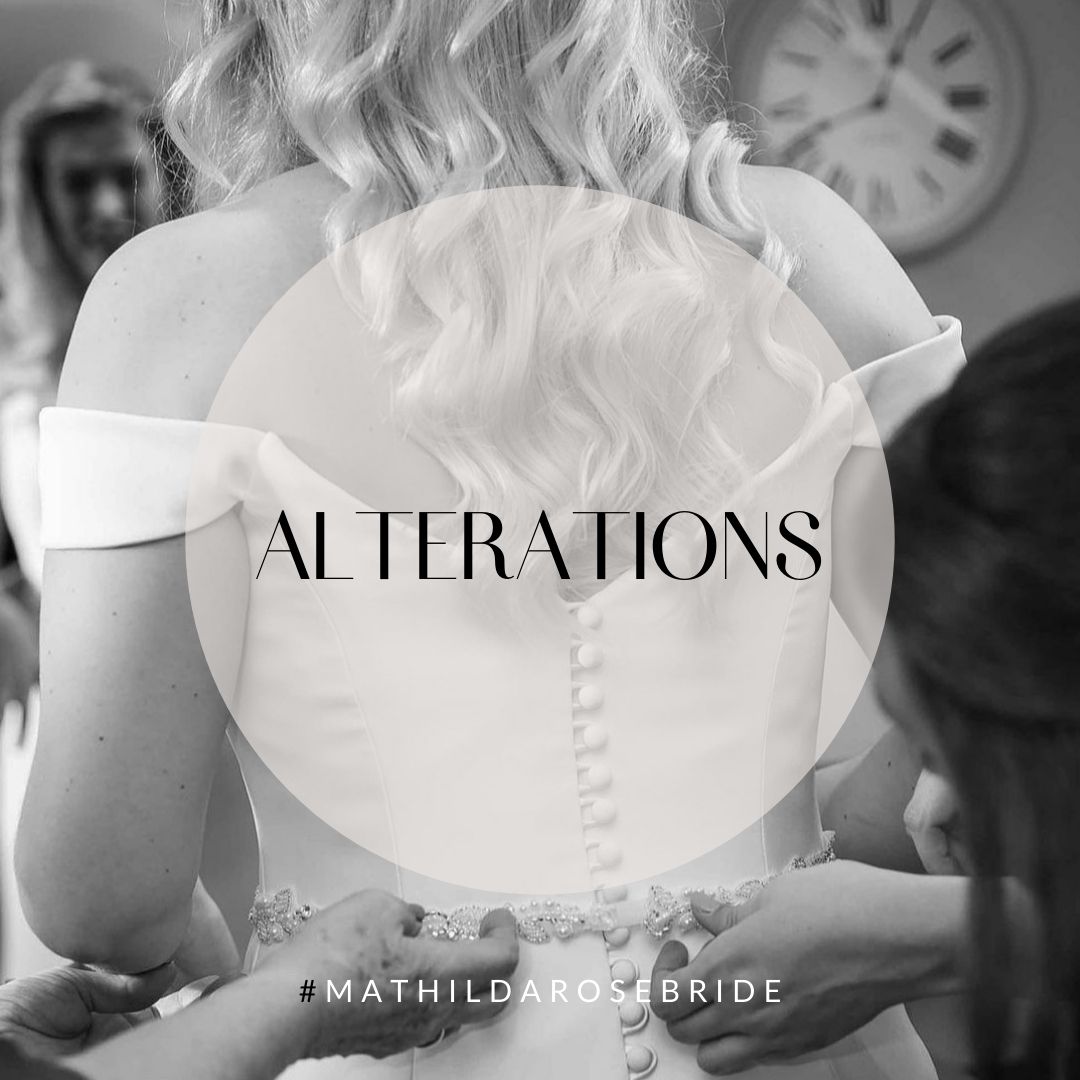 How much will my alterations cost?
Every technical consultation to agree alterations to your beautiful wedding dress is a unique and a bespoke service tailored to your individual needs. The cost can vary significantly but as a guideline most Mathilda Rose pay between £200 and £400. The style of your dress will determine the cost, for example the cost of raising a hem will vary depending upon the number of layers that need altering. Lace wedding dress hems take more time to alter and therefore will be charged at a higher rate.
At Mathilda Rose we have three full time seamstresses who work on an independent self employed basis and are not employed by Mathilda Rose. However, for your convenience, if you purchase a full price wedding dress, all of your fittings will take place at Mathilda Rose. A minimum of two consultations will be required, one for pinning and one to check that everything is perfect.
Consultations take place during the evenings only, between 6pm and 10pm and your appointment will last for 30 minutes. Please note that Saturday appointments for fittings are not usually possible; please consider this when scheduling your diary. Payment should be made directly to the seamstress by BACS or cash. We require cleared funds before your dress is taken home. At your final fitting, your wedding dress will be steamed and ready for you to take home in a Mathilda Rose dress bag.
And if you prefer you can pick up your dress and take it to your own seamstress. You are not obliged in anyway to use our service, its an optional extra we provide for our clients for peace of mind.
(Please note that our alteration service is ONLY available to Mathilda Rose brides ordering a full price dress)