Arriving Summer 2022 at Mathilda Rose!
Understanding and embracing the concept that no bride is the same, the Evie Young collections blend both the bold and soft, the elegant and unconventional, the fashion-forward with the classic. Designing their own opulent laces and fabrics keep the Evie Young vibe exclusive and exceptional.
Knowing that comfort is as important as style, their signature fusion construction combines the freedom of soft non-weighty fabrics and unrestrictive skirts to keep you carefree and footloose. Accentuating the feminine form without sacrificing class or your flair, all designs contain just enough bodice construction to highlight and support where needed.
Your beautiful Evie Young gown is made especially for you and retail prices start at £1500.
To celebrate the launch of this exciting new label we are hosting a trunk show event on 28th and 29th May.  And you get 10% off all Evie Young orders placed at the event!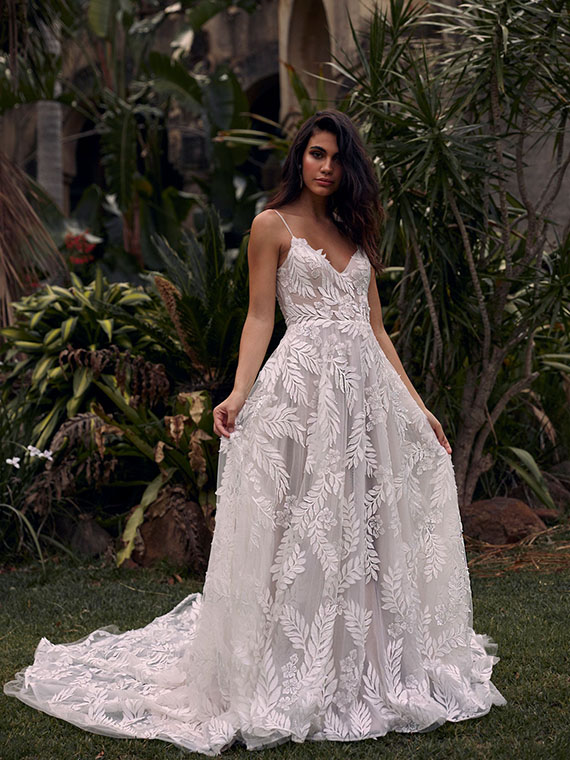 For more information and to book an appointment please contact us.
Evie Young Sample Dresses for Sale